10 Retirement Poems For Friends
Retirement is an exciting time of life, filled with anticipation and joy. As our friends retire, we canít help but be filled with mixed emotions of loss but also happiness for them as they enter this new phase. To celebrate their retirement, why not share one of these heartwarming retirement poems? These poems are the perfect way to show your admiration and love for your friendís accomplishments. You may also find retirement wishes to share with your friend.


Retirement Poems   |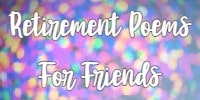 Hopeful Beginnings
Poet: Julie Hebert

My friend, the day has come
For you to retire
I wrote this little poem for you
To send you wishes that are true:

May your life be just starting,
May only good find its way.
May your thoughts be happy and joyful,
And may you feel blessed every day.

May the things you need find you,
May your wants be yours someday.
May your relations be strong and true,
For you these things I pray.

May you see the good in everything,
May you find humor when you need it.
May your faults not define you,
But give you a strong and happy spirit.

May you love with all your heart,
May all around you feel this true.
May your life be filled with greatness,
And may happiness be in your view.




Remain Good Friends
Poet: C. A. Lynch

Retirement is a time for you to go out and explore
New places to see and races to soar
Though the days working together have come to an end,
We will always remain good friends.




Poems About Friends



Our Friendship Not Done
Poet: Julie Hebert

My friend, I wish it was me
Leaving for retirement with glee!

No more sleepy morning alarm bells
And no more pesky bosses giving out orders to rebel.

But, you do know you we will miss,
For all the good times and memories that were bliss.

We will be as cranky and growly as before
"Congratulations! Off you go! Enjoy your new life galore!"




Funny Retirement Poems



Forever And A Day
Poet: C. A. Lynch

Friend, we have been forever, and a day
And now you are retiring what can I say?
You can sleep in every morning
You can wear the same clothing.

You can still come and meet me
And we can have coffee
You can tell me what it feels like
To retire and not worry about strikes.

The days will no longer be filled with work
But you still have us, your network
We look forward to your calls
We will tell you about work and its downfalls.

Work will not be the same
Without you around who are we to blame
Seriously, my friend, you will be missed
We wish you well with new interests.




Retirement Sayings



Our Friendship Not Done
Poet: Julie Hebert

Our paths first crossed when we met in the workplace
To each other, the office was home, no mistake
Through minutia and mischief time quickly would pass
It nurtured our friendship never to forsake.

In a blink of an eye, you are retiring from this place
Your departure may change us, but I'm here for you.
I will miss you but our friendship remains steadfast
There is room enough in life to make memories anew

You taught me how to make work meaningful and fun
In turn, I gave guidance on how job progress could be won
Now off you go, embrace life with arms open wide
My best wishes go with you, but our friendship is not done!




Retirement Poems for Coworkers



Congratulations
Poet: Tom S. Gold

Congratulations today is the day
You join the retirement way.
You are going to love this new life
No more work and no more strife.

My friend, we can do the things
That to us happiness brings
I am so happy for you
Can't wait to see what you do.




Retirement Messages



A New Stage
Poet: Poet: C. A. Lynch

Retirement is a new stage
It doesn't mean you have aged.
You see, my friend
Retirement is not the end.

It is the beginning of something new
Every day can be an adventure too
So enjoy this stage that life brings
A time to do your own thing!




Now Is The Time Poem



Off Into The Sunset
Poet: Tom S. Gold

All the years we have worked together
I can think of nothing better
Then off into the sunset you go
Oh, my friend, your happiness shows.

So with these retirement days
We will find a way
To still be friends and do the things
That life without work will bring.

Our friendship will always be
Treasured and fun to every degree
Retirement changes nothing
Except no work, just living.




Funny Retirement Quotes



As You Retire My Friend
Poet: Julie Hebert

As you retire and start anew,
I do feel a bit of envy of you.
But that won't compare to the joy I see
Which is radiating off of thee.

You put in so many hours and gave your all
What's in store for you, you will have a ball.
Your retirement will bring leisure days and grace,
Many winsome moments to embrace.

And although my envy shall not last long,
Truly I wish great things for you all along!
Happy Retirement my dear Friend,
Best wishes and happiness I do send.




Cheers To Retirement



The Countdown Is On
Poet: C. A. Lynch

The countdown is on, your retirement is near
It's been great to work with you over the years.

The memories we made, no one can erase
But I know retirement you will embrace.
More Retirement Poems
Related Best Poems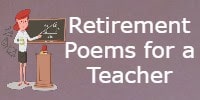 Retirement Poems For A Teacher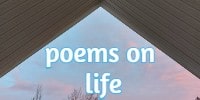 Poems On Life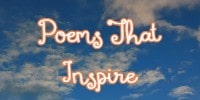 Poems That Inspire
Related Quotes & Sayings
Birthday Blessings For A Friend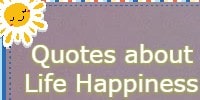 Quotes About Life Happiness
Related Best Wishes To You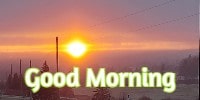 Good Morning Wishes




Best Wishes   |   About Us   |   Contact Us