Retirement Poems For A Teacher
Teachers have such an impact on our lives. Use these retirement poems for a teacher when your teacher is retiring. Let them know the difference that they have made in your life. Poems that say thank you, best wishes, and all the best.

Teachers have a special gift! As Jeannette Walls once said, "Teaching is a calling too. And Iíve always thought that teachers in their way are holyóangels leading their flocks out of the darkness."

Best Wishes   |   Retirement Poems   |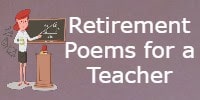 - related: Retirement Wishes
Happy Retirement To A Great Teacher
Poet: C. A. Lynch

Teachers influence many children
And you have, that is a given.
Caring, over the years you have shown
For kindness, you are known.

The knowledge that you shared
Shows us how much you cared
Teaching was not just a job for you
It was a love, we can see by what you do.

The school won't be the same
With you, we surpassed and overcame
Challenges we all did face
But, you made the school a better place.

So when you have retired we will recall
Your smile as we walk down the hall.
We will miss you so
We really hate to see you go.

But as you retire we wish you well
As a teacher, we think you are swell
We say so long, but not farewell
We hope retirement treats you well.




We Thank You
Poet: C. A. Lynch

We thank you for the teaching you did
We thank you for loving us kids.
We thank you for the patience you have shown
We thank you for putting up with our groans.

Now as you retire we wish you
Happiness in all you do
Relaxation for all your days
We will miss you always.

You are a teacher we will not forget
You leave a legacy of positive mindsets
Happy Retirement to a teacher who
Helped us kids to continue to grow




A Teacher
Poet: Samatha C. Ringle

Of all the professions you could have been
A teacher you were, you picked up your pen
You showed us many learning tricks
As a teacher, you we pick.

But now you are retiring
A new door for you is opening
We wish nothing but happiness for you
Happy Retirement you are due!




No More
Poet: Tom S. Gold

No more books
No more kids
No more dirty looks
No more messy lids.

No more tests to mark
No more recess breaks
No more loud remarks
No more putting on the brakes.

You now get to retire
Look forward to the future
No more routines
And no more daily structure

Congrats to you
You will be missed you know
A great teacher you have been
Losing you for us is a great blow.




No Longer Teach?
Poet: C. A. Lynch

Retirement doesn't mean you will no longer teach
But you may find the setting may be a different place
You may end up teaching on a beach
Imagine teaching in a different space.

There are still those around you that need
Knowledge that you can impart
Helping others, you will succeed
We know you have a big heart.

So retire from the classroom
But never from teaching
Continue to see people bloom
Imagine the people you will be reaching!
More Retirement Poems to say best wishes!
Related Wishes, Poems, Quotes: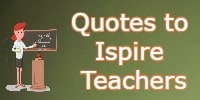 Quotes To Inspire Teacher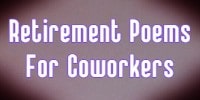 Retirement Poems For Coworkers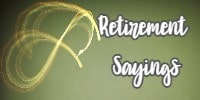 Retirement Sayings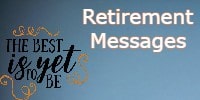 Retirement Messages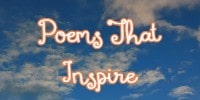 Poems That Inspire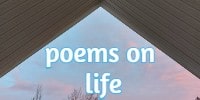 Poems On Life


Best Wishes   |   Best Wishes To You   |   Best Poems   |    Quotes & Sayings   |    All Occasions    |    Wedding Toasts, Speeches   |