31 New Year Wishes
Oh, how the start of a new year brings everyone joy, and being able to share that joy with our family and friends through new year wishes is a great way to start off another year to come. Feel free to use these new year wishes for family and for friends to help express your wishes for a great new year.
Best Wishes To You |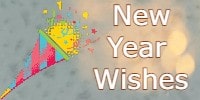 Wishing you and your family a very Merry Christmas and a Happy New Year!
Merry Christmas Wishes




Another New Year's Eve spent with the one I love and adore. How much luckier can a gal/guy get!!
Marriage Wishes




I love it when we get to start with a fresh slate and begin in a new way. Almost feels like how a butterfly feels when it transforms from a caterpillar. So hereís to us, starting something great together.
Engagement Wishes




May God bless you and yours in the coming year.
Christian Poems




New Year Quotes



Holidays are amazing when we get to be with the ones we love, sharing, toasting and best of all, laughing!
Funny Christmas Wishes




I wish you the best of luck and success in the coming year. May you achieve all your goals. Here's to a successful and prosperous new year!
Poems About Success




May this year-end on a high note and next year start with excitement.
Irish Blessing




You and I have always been meant to be. Look at us now, proving to all our family and friends that we were right. About to start not only a new life together but also a new year of wonderful memories to make.
Wedding Vow Examples





Bless your growing family, your commitment to each other and the years ahead of you.
Wedding Blessings




A marriage like yours is one in a million. For each year that passes and starts again, your love shines through stronger than the last.
Wedding Anniversary Wishes




Wishing you the best the year has to offer and may God bless you with good health, happiness, and all the things you wish for.
Retirement Poems for Coworkers




Thank you for the many New Years' evenings you sat with me making me laugh and enjoy the start of a new year!
What To Write In A Thank You Card




I am so thankful for the new year. Each time we start a new year, it's like a new beginning. I choose to think of it this way in order to better myself.
Thank You Quotes




New Year Poems



Spend the new year as you would with the start of anything new. Filled with excitement and joy.
Retirement Sayings




Wishing you and your family all the best in the coming year. May your home be filled with love, joy, and happiness. May you all be healthy and safe. Here's to a sunny new year for you and your loved ones.
Poems That Inspire




Donít get too wrapped up in the novelty of New Year but in the time we still share with those we love.
Love Sayings




I wish you a year filled with love, happiness, and all your dreams coming true. May you be surrounded by people who support and encourage you, and may you have the strength and determination to turn your dreams into a reality. Here's to a wonderful new year!
Happy Poems




There are times in our lives when we truly want those we love to be present. The start of a new year is no different.
Wish You Were Here





Spend this day reminding everyone you love them so much and appreciate them in your life.
I Love You So Much Quotes




Days like today should not be pondered away. They should be planned, appreciated and enjoyed.
Happy Valentines Day Messages




Happy New Year! I wish you peace, wisdom, happiness, and all the best in the coming year. May you be surrounded by loved ones, and may you find success in all you do. Here's to a bright and promising new year!
Wisdom Poems




Spend your days celebrating the simple things. Never let the special days go by without notice.
Happy Birthday Quotes




I love it when we get to start a new chapter in our lives. We get to start new challenges and learn from our mistakes. Goodness knows we have many of those!
Funny Retirement Quotes




Christmas is over and the New Year begins. May you make new resolutions for an even better year than all others. Wishing you a new year filled with great things!
Christmas Poems





Happy New Year Wishes For Friends

Send happy new year wishes to your friends this year by allowing our examples to inspire your own wishes or by using one of our wishes in a card or part of a gift.


A new year awaits us my friend with more adventures and fun times ahead. May this be our funniest year yet!
Christmas Poems For Kids




As we find ourselves saying goodbye to this year, may we look forward to all the wonderful things to come in the next year.




I have many new year wishes for a friend whom I think of more as my family. Wishing the new year not only brings you good health but also makes wonderful memories for years of enjoyment to come.




Our friendship has survived many years past and this year is no different. I raise a glass to this friendship and ask for many more wonderful years exploring this beautiful world with the best compadre a person can ask for. Cheers!




Thank you for being the type of friend I can count on. I would not want to ring in the new year with anyone else! Happy New Year!




I wish so much for you in the coming year, most of which is for your happiness. May this year bless you in ways you never knew were possible. You deserve every bit of happiness coming your way.




I am sad to say goodbye to 2020 in a way as it is the year I met a great friend. Although bringing in a new year with a friend like you by my side, tells me that this next year is going to be nothing but great!
More Best Wishes To You To Share For All Occasions
You may also enjoy: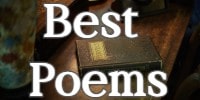 Best Poems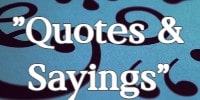 Quotes & Sayings
Best Wishes
|
About Us
|
Contact Us