8 New Year Poems
As we all say goodbye to the old year to ring in the new year let these New Year poems be ones that you share with others to wish a Happy New Year. Starting the new year off with a poem written about New Year's past and present is a nice way to ring in the new year with family and friends as you celebrate this joyous day.

Best Poems   |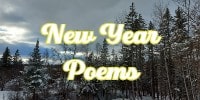 A New Year Born
Poet: Mrs. C. K. Smith

The time has come the Orient light
Of New Year's dawn is here!
Aurora bursts the gates of night,
And lo! a new born year!

How softly comes his gentle tread,
As if 'twere Reason's child,
And knew the Older Year was dead
In Time's huge volume filed.

His bearing is the most discreet,
His breath is like the rose;
No snowy sandals on his feet,
No pendants from his nose.

The icicles he leaves behind,
Old Boreas disdains;
To rob the North he's disinclined;
To suit the West he aims.

He aims to suit our Western clime,
Where loveliest flowers bloom,
Where yellower than a golden mine
The orange is at home.

Last year he paid a visit here
And learned what we'd accept;
For other lands, with colder cheer
His frosty jewels kept.

With open hand he warmly greets
The dwellers near our bay;
He smiles on every one he meets,
Then hurries on his way.

For round the world his mission is,
To leave no spot untrod;
Not sorrow, weal or woe are his
All these he leaves with God.




Happy New Year
Poet: B. R. Clement

Happy New Year to you
We wish you success in all you do
Filled with optimism and good cheer
Remember we love you oh so dear.

Let the year come one day at a time
Make sure you allow for some downtime
Do not worry about what is to come
Just do your best and it will be awesome.




New Year Quotes



New Year Blessings
Poet: J. S. Ogilvie

Gladly now it is my pleasure,
Joys to wish you, without measure,
Happiness and peace attending,
With pure heavenly blessings blending.




New Start
Poet: C. A. Lynch

We stop and countdown the beginning of the year
We spend it with family and friends who are dear
We reflect upon the year that has gone by
We have had times of laughter and times we have cried.

But while we look back we look ahead
We are full of optimism not of dread
No matter what has happened in the past
It does not mean it has to last.

Each New Year we get to start again
Surround by family and friends
We move forward with a thankful heart
That we get this brand new start.




Believe
Poet: Julie Hebert

The days seem to start again,
Yet nothing seems to have changed.
We continue on with our lives much the same,
Checking off our lists and getting things arranged.

But then the countdown does begin
To a New Year; we set our resolutions
We celebrate and do bring in
A new year for our contributions.

We can reflect and choose
New goals to achieve
As long as we try we no longer loose
We need to do our best and believe!




New Year Wishes


A great poem to remind us to leave the old year with its failures and errors in the past.
A reminder to think of the new year as a new beginning to start fresh!

Old Year Slips Away
Poet: Marion Sanford

And as the Old Year slips away,
He kindly with him takes;
The pages we have blurred and marred.
With failures and mistakes.

The blighted hopes and needless fears.
Are gone beyond recall,
And ours once more the fair, clean page
The New Year brings to all.




The Dawning of A New Year
Poet: C. A. Lynch

As the new year dawns,
We reflect on the past,
And look forward with hope,
To a future that will last.

We set our intentions,
And make a fresh start,
Determined to create,
A year that is great.

We will embrace new challenges,
And take them on with grace,
Knowing that each road block,
We will overcome as we face.

So let's make this the year,
That we turn our dreams to reality,
And work towards our goals,
With passion and sincerity.

Here's to a new year,
And all the possibilities it brings,
Let's make the most of it,
And be thankful for the little things!




Thoughts For The New Year
Poet: Isabel C. Byrum

The morn has dawned both calm and clear
Upon another happy year,
And from glad hearts
Our welcome starts.

No echoes of the past we bring,
For of the future we would sing,
In accents clear,
This bright New-year.

Find more poems for All Occasions
Related Best Poems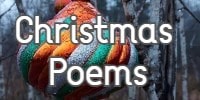 Christmas Poems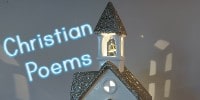 Christian Poems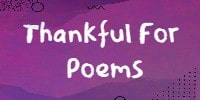 Thankful For Poems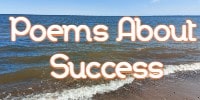 Poems About Success




Related Quotes & Sayings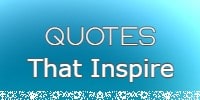 Quotes That Inspire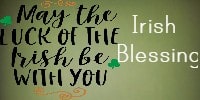 Irish Blessing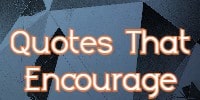 Quotes That Encourage
Related Best Wishes to you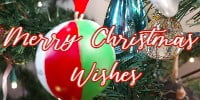 Merry Christmas Wishes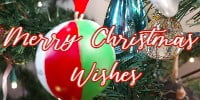 Merry Christmas Wishes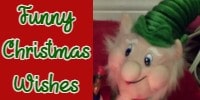 Funny Christmas Wishes



Best Wishes   |   About Us   |   Contact Us