Irish Wedding Toasts
If you are attending a wedding, Irish or not, and would like to make toasts and blessings using Irish wedding toasts and blessings, then you've come to the right spot. We have Irish wedding blessings, traditional Irish wedding toasts, funny Irish wedding toasts as well as teachings on how to write your own Irish wedding toasts.
You may be wondering how Irish wedding toasts and blessings differ from normal toasts given at a non-Irish wedding. Well, there arenít many differences unless you are of Irish descent, then, in that case, you would know the Irish tongue and not have any problems with the pronunciations of some of the blessings.
But if you are making toasts for someone who is of Irish descent and had an Irish wedding you will probably want to add in a little Irish tradition to your toasts You will want to start toasts and blessings like any other toasts, announcing yourself and how you know the newlyweds. But something different than most toasts you will want to add in is an Irish blessing. There are many of these around if you want to just use one of the following, they basically say what you wish for their marriage. Take a look below for some of these blessings and toasts.
Best Poems |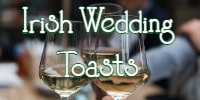 - related: Irish Blessing
Irish Wedding Blessing
May this day feel like you're dreaming.
May you feel like the world revolves around you.
May the only interruptions come from the one you will marry.
May only good things see you through.




Irish Love Blessing
May your love be strengthened over time.
May your love never waiver through difficult times.
May your love be true to both of you.
May your love always be your glue





Irish Marriage Blessing
May God be with you and bless you.
May you see your children's children.
May you be poor in misfortunes and rich in blessings.
May you know nothing but happiness from this day forward.



If you feel up to it, you could try writing your own toasts. You are basically just telling them what your wishes are for them put together like a poem. Make a list of what you hope their marriage will entail, all good things of course, then put each on at the end of...May you... They don't have to rhyme, but if you'd prefer then rhyming always is a nice addition.
If you'd rather not write your own and use previously written Irish Blessings, scroll down to our Traditional Irish Wedding Toasts, or Funny Irish Wedding Toasts


May you...(choose 4 or more of the following)

...have a marriage of endless love

...always remember this day

...always live happily hand in hand together

...be blessed with many children and grandchildren

...always have a loving home

...be poor in misfortunes



...be wealthy in luck

...always remember to never go to bed angry

...love without uncertainty

...forgive and forget

...have lots of patience for one another


...never forget the events of today

...never forget the love you feel for each other today

...live for one another and not just for yourself

...never to take the other for granted and always treat with love and respect




Traditional Irish Wedding Toasts and Blessings:

May one of these toasts or blessings help you in finding what you would truly love to say to the newlywed bride and groom.



Toasts to you and I
Toasts to me,
Toasts to love and laughter.
Iíll be true as long as you,
And not one moment after.




May your wedding and marriage be blessed every morning you wake up next to each other.




May the good Lord bless you with many opportunities, carry you when times get tough and celebrate with you in times like these!




May good fortune follow you all your days, and never catch up with you.
An Irishmanís Toast





May the sun shine all day long.
Everything go right, and nothing wrong,
May those you love bring love back to you,
And may all the wishes you wish come true!
Irish Blessing




Hereís to the marriage certificate Ė the strongest bond on the market.




The happy couple Ė may we all live to be present at their golden wedding.




Let us drink to their health and prosperity; may they have a joyous bridal trip and may their journey through life be over a pleasant road without any embarrassment that energy and love cannot easily overcome.




Hereís to the land of the shamrock so green;
Hereís to each lad and his darling colleen;
Hereís to the ones we love dearest and most;
And may God save old Ireland
- thatís an Irishmanís toast




If life for me hath joy or light,
ĎTis all from thee;
My thoughts by day,
my dreams by night are but of thee,
of only thee.
Tom Moore





May your mornings bring joy,
And your evenings bring peace.
May your troubles grow few,
As your blessings increase.




May the saddest day of your future,
Be no worse than the happiest day of your past.
May your hands be forever clasped in friendship.
And your hearts joined forever in love.




Your lives are very special,
God has touched you in many ways.
May His blessing rest upon you,
And fill all your coming days.
Author Unknown




Come in the evening, or come in the morning;
Come when youíre looked for or come without warning;
A thousand welcomes youíll find here before you,
And the oftener you come here the more Iíll adore you.
Old Irish Toast




May your glass be ever full.
May the roof over your head be always strong,
And may you be in heaven half an hour
Before the devil knows you're dead.




May the sound of happy music,
And the lilt of Irish laughter,
Fill your heart with gladness,
That stays forever.




May you enjoy the four greatest blessings;
Honest work to occupy you.
A hearty appetite to sustain you.
A good woman to love you.
And a wink from the God above.




May you live a long life full of gladness and health,
With a pocket full of gold as the least of your wealth.




May the dreams you hold dearest be those which come true,
The kindness you spread keep returning to you.




May God be with you and bless you.
May you see your childrenís children.
May you be poor in misfortune, rich in blessings.
May you know nothing but happiness,
From this day forward.




May your pockets be heavy,
Your heart be light,
And may good luck pursue you,
Each morning and night.




A thousand welcomes to you with your marriage kerchief,
May you be healthy all your days.
May you be blessed with long life and peace,
May you grow old with goodness, and with riches.
Rev. Donald MacLeod




May God be with you and bless you.
May you see your children's children.
May you be poor in misfortune, rich in blessings.
May you know nothing but happiness From this day forward.




I-rish you a very nice place to live,
I-rish Godís greatest gifts heíll give.
I-rish you health, and wealth, and more,
I-rish your smiling face were at my door!
Robin C. Burns




The real act of marriage takes place in the heart,
Not in the ballroom or church or Synagogue.
Itís a choice you make - not just on your wedding day,
But over and over again,
And that choice is reflected in the way you treat your husband or wife.
Barbara De Angelis




These are the hands of your best friend, holding yours on your wedding day as you pledge your love and commitment from this day on.
These are the hands that will work alongside yours as together you build your future and share your innermost secrets and dreams.
These are the hands that will love you and cherish you through the years.
They will hold you tight as you struggle through difficult times - comfort you when you are sick, console you when you are grieving.
These are the hands that will give you support as you encourage each other to chase down your dreams.
Together, everything you wish for can be realized.
May you see these hands as healer, protector, shelter, and guide.




May many blessings find their way to you,
May love overflow from your heart,
May your wishes be heard and carried out,
May your union never fail to be strong.




May the gentle breeze bear witness to this union and carry its message to all lands.
May the sun warm their hearts and its ever-burning fire fuel their desire for each other.
May the sea provide for them from its bounty and comfort their souls with her sounds.
May the earth lend its strength, and reveal its mysteries.
May you will feel no rain, for each of you will be a shelter to the other.
May you feel no cold, for each of you will be warmth to the other.
May there be no loneliness for you;
Though you are two persons, but there is one life before you.
May you go to your dwelling place to enter into the days of your togetherness.
And may your days be good and long together.




To the blushing bride,
And the glowing groom,
May this marriage be a match made in heaven,
And continue to blossom and bloom.
Julie Hebert




May you have warm words on a cool evening,
A full moon on a dark night,
And a smooth road all the way to your door.




May you always have four walls for the winds,
A roof for the rain, tea beside the fire,
Laughter to cheer you, those you love near you,
And all your heart might desire.




Hereís to the marriage, an institution where one person undertakes to provide happiness for two.




Funny Irish Wedding Toasts and Blessings

Sometimes the perfect Irish wedding toast or blessing are the funny ones. Here are some suggestions that would be great to add into your wedding toasts to lighten the mood.



May there never be a fight that cannot be fixed with a roll in the hay.




As you slide down the banister of life, may the splinters never point the wrong way.




May the good saints protect you and bless you today and may troubles ignore you each step of the way.




May the Good Lord take a liking to you and your union - but, not too soon.




May the sound of happy music, and the lilt of Irish laughter, fill your heart with gladness, that stays forever after.




May all your ups and downs be under the sheets!





Irish Love Poems

What better way to share with someone you love an Irish love poem, especially if your someone special is Irish or of Irish descent. Read below to find some Irish love poems perfect for the job! These may also be a great idea for a wedding reading or toast or to add to any card or gift.


The Time For Love
Poet: Arthur Stringer

When the moon was the size av a cart- wheel,
And as sootherm' soft as cream;
When the lough lay strange wid the night-mist,
And the down was a sea av dream ó

When the voice av a gerrl was music,
And your own, like a linnet's wing,
Was fluttherin' full av the moonlight
And the mad glad fire av Spring ó

Och, yon was the time for lovin',
Those moitherin' bantherin' years
When I was a Billy-Go-Fister blade
And the world was young, me dears!





The Seekers
Poet: Arthur Stringer

Says She:
'Tis a long way ye've thraveled, me thrue love,
'Tis a long thrip ye've made on the sea,
For the sake av a shlip av a gerrl loike me,
For a bit av a kiss
No betther than this ó
'Tis a long road ye've thraveled, Machree!

Says He:
'Twas a long way and lone way, Mavourneen,
But it's millions av miles, as He knows,
That a hungerin', wanderin' sunbeam goes
To be gettin' a kiss
No warmer than this
From the lips av no sweeter a rose!

Find more poems at Best Poems
Related Wishes, Poems & Quotes: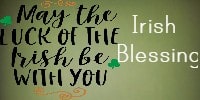 Irish Blessing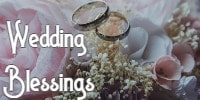 Wedding Blessings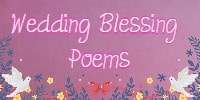 Wedding Blessing Poems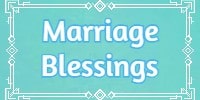 Marriage Blessings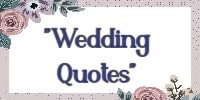 Wedding Quotes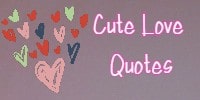 Cute Love Quotes
Wedding Toasts, Speeches
Hoping you found Irish wedding toasts that work for purposing a toast at a wedding. If you are still unsure, try writing your own toasts using these as examples or templates. Irish toasts are filled with hope for a great future.




Best Wishes plus Poems and Quotes
|
Best Wishes To You
|
Quotes & Sayings
|