16 Funny Birthday Poems
Itís the birthday personís special day, so why not add some extra cheer with a funny poem? Birthdays are meant to be celebrated and age shouldnít be taken too seriously when it comes to having a good time. These funny birthday poems provide the perfect way to bring laughter and joy to the occasion.
Whether youíre looking for something lighthearted or chuckle-worthy, these verses will have the birthday person smiling from ear to ear. You may also want to share a wish from our
Birthday Wishes
.
Birthday Poems
|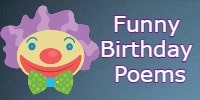 So Fast
Poet: Samatha C. Ringle

The years go flying by so fast
We wonder why our youth does not last
But when I look at you I see
A younger version of what you used to be
But remember I am aging with you
And without my glasses the picture is skewed
So who cares about what has been done
As long as birthdays keep having fun!




Funny Birthday Poems For Sister



Memory Slips
Poet: Julie Hebert

I forgot to get you
A present this time,
But flowers or chocolates,
Cost more than a dime.

With age memories start
To go and slip away,
But, we can still celebrate
With a happy day!




Sing A Song
Poet: Unknown

Sing a song of birthdays
Full of fun and cheer
And may you keep on having them
For many a happy year.




Birthday Poems for Daughter



For You
Poet: Unknown

Here's a posy of flowers,
And a basket too,
With birthday greetings,
All for you.




Fly By
Poet: Julie Hebert

Birthdays past, what was and is no more,
Youth does fly, as moments rush before.

Gone too soon, young years, fly by
But I am not going to sit and cry.

Middle age sneaks in to take its spot,
We know give age a bit more thought.

And soon old age will be here
But then everyone will love us and call us dear!




Poems About Getting Older



Don't Fret
Poet: C. A. Lynch

Don't fret, have no regrets
You will soon forget
Your mind is getting old you know
And sometimes it even shows.
But carry on and happily be
In you, there is always beauty.
Happy Birthday my dear
Don't let age be a fear!




Happy Birthday Quotes



As I Grow Old
Poet: Unknown

God keep my heart attuned to laughter,
When youth is done;
When all the days are gray days,
Coming after the warmth, the sun.
God keep me then from bitterness, from grieving,
When life seems cold;
God keep me always loving and believing,
As I grow old.




75th Birthday Poems



Let Me Grow Lovely
Poet: Karle Wilson Baker

Let me grow lovely, growing old
So many fine things do:
Laces, and ivory, and gold,
And silks need not be new;
And there is healing in old trees,
Old streets a glamour hold;
Why may not I, as well as these,
Grow lovely, growing old?




Birthday Fun
Poet: Julie Hebert

Birthday fun no
Matter the age,
The past is gone
Turn the page,
Who knows what
Tomorrow may bring,
But today,
Happy Birthday, we'll sing.




Happy Birthday Brother Poems



I Remember
Poet: Thomas Hood

I remember, I remember
The roses, red and white,
The violets, and the lily-cups,
Those flowers made of light!
The lilacs, where the robin built,
And where my brother set
The laburnum on his birthday,-
The tree is living yet.




Age
Poet: Julie Hebert

What is age, but something to count?
Some people fight it, like climbing a mount.
I choose to live, with dignity and grace,
And offer a drink, to all in this place.




Happy Birthday Messages



Wiser With Age
Poet: B. R. Clement

Now they say you are wiser with age
The years pass and you go through a stage
Wow, then you must be some wise
Your age is truly a surprise
You try to say you're younger that is true
But knowing your age, you deserve your dues.
Life stages you have seen many come and go
And look at you it does not show.




Birthday Spanking
Poet: Unknown

Here's a birthday spanking,
Sent to you on a card, One, Two, Three,
Put them right on hard, Four, Five, Six,
One to live on, one to grow on, one to make you fat.




Birthday Sayings



Another Year
Poet: Julie Hebert

Another year has come around,
Your age is really mounting sound.
But don't regret a thing,
In fact, it's kind of exciting!
You've got wrinkles and gray hair,
But who even cares?
You're still young at heart like me
With lots of life still left to see!




Birthday Blessings For A Friend



Ninety One
Poet: Mrs. C. K. Smith

Yes, I am ninety-one today;
The world is just as bright and gay
As when I was but "sweet sixteen,"
And not so many years between!




Laughter And Happiness
Poet: Tom S. Gold

You might as well smile, or else you could cry
You can be down or you can be high
You can slow down or be just as driven
You see age is just a number given
On this birthday we wish for you
Laughter, happiness not down and blue.
Find more poems at Birthday Poems
Related Best Poems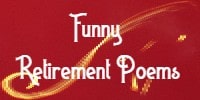 Funny Retirement Poems
Related Quotes & Sayings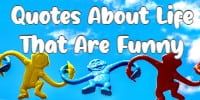 Quotes About Life That Are Funny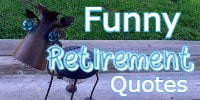 Funny Retirement Quotes



Related Best Wishes to you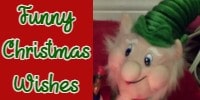 Funny Christmas Wishes
Best Wishes
|
About Us
|
Contact Us