5 Worry Poems
Be encouraged by these worry poems. Worry serves no good, it causes anxiety and stress, there truly is no benefit to worrying. May the verses in these poems remind you of this!
Best Poems |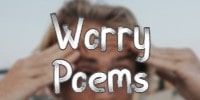 Consumed
Poet: Julie Hebert

As I lay my head and get ready for my slumber.
It's then it holds me down, my mind totally encumbered.

The thoughts that find me now, seem over-exaggerated at best.
I know they aren't my truth, yet they keep me from my rest.

They invade my tired mind, even though I push them away.
Nothing keeps them from pushing through, creating total disarray.

Minutes turn to hours, exhaustion sets right in.
Of course that makes it worse, my worry has now spread within.

I can't let this continue, the pressure is just too much.
Besides, when has anyone ever heard, of worry acting like a crutch?

It doesn't make us better, it doesn't help us out.
It feeds the guilt inside us and brings us lots of doubt.

We can't let worry consume us, or overstate our point of view.
Most of what we worry about isn't even true.




Worry Quotes



Worry Has No Benefit
Poet: C. A. Lynch

Worry never solved a problem
Often times it only made it grew.
Worry never lets us see the positive
It often distracts our view.

Worry is a waste of time
Taking action is what we can do
Worry only brings us down
There is no benefit for you.



Life is too short for worry. And too much worry will actually shorten your life. You may be encouraged by our poems on life that focus on living life to the fullest.



Focus On Living
Poet: C. A. Lynch

I sat and fretted and
Wondered why.
What if this happens
Would I die?

And if only I changed
The things I do
Would it work out
I wonder too.

I sit and worry
And feel my energy sapped
I thought so much
I feel like I need a nap.

Then I realized
I was wasting time
Wondering what if
And tomorrow would I have a dime.

Worry takes away
All life has to offer
There is no positive
In fact, worry is like a monster.

The best way to overcome
Is to focus my mind
on the positive and blessings
I know I can find.

Every time that negative thought
Starts forming in my mind
I will go out and help someone
By being extra kind.

I know I have the ability
To control my own thinking
I will not let worry be the focus
I will focus on living!




Poems That Inspire



Worry Today
Poet: C. A. Lynch

Worry today
Have gray hair tomorrow
The years of your life
Worry will borrow.

Worry today
Will help start wrinkles that last
It takes away your smiles
It focuses on the past.

Worry today
Will clutter up your mind
You will find no relief
From worry of any kind.

Change your thoughts today
When worry comes don't let it stay
Send it on down the road
Do this and it will lighten your load!



Need some positive thoughts on how to change, read our collection of

quotes that inspire change to help you change your thoughts.



A Solution
Poet: C. A. Lynch

There is a solution to worry
And it can bring a peace to you
But people don't use it
So they end up stressed and feeling blue.

The solution you ask, well let me say
Give your worries to God and then just pray
God will give you a peace and you can
Go on about your day.

Always remember nothing is impossible
For God who loves us all
Never doubt His ability
He never wants to see us fall.

So next time you find yourself worrying
Stop and talk to God,
Tell Him all your troubles
And leave it in His hands.

Have faith that God loves you and does not want to see you consumed with worry and anxiety. You may also enjoy our collection of trust God poems.
Find more poems at Best Poems
Related Best Wishes plus Poems and Quotes: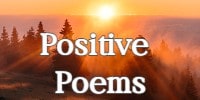 Positive Poems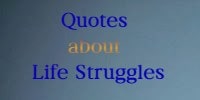 Quotes about Lifes Struggles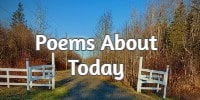 Poems About Today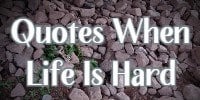 Quotes When Life Is Hard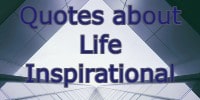 Quotes about Life Inspirational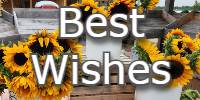 Best Wishes To You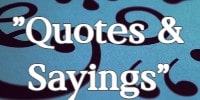 Quotes & Sayings
Wedding Toasts, Speeches
|
All Occasions