4 Funeral Poems To Say Goodbye
Saying goodbye is never easy. Use our funeral poems to say goodbye - hopefully, you will find words to express your thoughts about saying farewell to someone close to you.


Best Wishes   |   Best Poems  |   Funeral Poems  |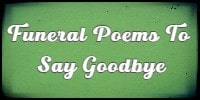 - related: Condolence Messages

Not Forever
Poet: C. A. Lynch

I say goodbye but not forever
As a day will come when we'll be together
Thanks to Jesus who died for us all
Death is not an end, it is not a fall.

We may be apart for awhile
Be when I think of you in heaven I smile
I can see you praising God each day
As you loved Him in every way.

I will miss you here on earth
But in heaven, you have found new birth
I will keep you in my heart
Until the time we are no longer apart.




Not Farewell
Poet: Edwin Arnold

"Farewell, friends! Yet not farewell:
Where I am, ye, too, shall dwell.
I am gone before your face
A moment's time, a little space.
When ye come where I have stepped.
Ye will wonder why ye wept;
Ye will know, by wise love taught,
That here is all, and there is naught.
Weep awhile, if ye are fain:
Sunshine still must follow rain;
Only not at death, - for death.
Now I know, is that first breath
Which our souls draw when we enter
Life, which is of all life centre.




Farewell
Poet: R. J.

Farewell! since nevermore for thee
The sun comes up our eastern skies.
Less bright henceforth shall sunshine be
To some fond hearts and saddened eye

There are, who for thy last, long sleep.
Shall sleep as sweetly nevermore;
Shall weep because thou canst not weep.
And grieve that all thy griefs are o'er.




We'll Meet Again
Poet: Caleb Davis Bradlee

All true and noble, holy, pure,
Patient and gentle, strong;
In faith, and trust, and love secure,
Our hearts did round thee throng!

Ready for all, the cross to take,
As counsellor and friend;
All private aims thou didst forsake,
Thy blessings to extend.

The young looked up to thee with pride,
At once gave up the heart;
It mattered not what might betide,
If thou didst peace impart.

And parents gave unto thy care
The little ones so dear,
And knew full well that thou would'st share
In every joy and fear.

When thou wert sick, all hearts did ache,
And prayers went up to God
That He might spare thy life, and take
Away the heavy rod.

But God knew best, and now we weep,
We see thy face no more!
To Him who wakes thee out of sleep,
We bow in solemn awe.

All safe with Him, the God of all,
In glory art thou crowned;
And thou hast heard the final call,
And angel robes hast found.

Farewell! farewell! we'll meet again,
Where all our cares shall cease;
And we must say a sad amen!
God, our faith increase!
More Funeral Poems
Related Wishes, Poems & Quotes: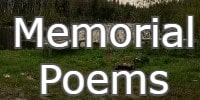 Memorial Poems
Sympathy Poems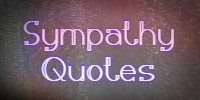 Sympathy Quotes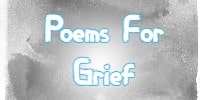 Poems For Grief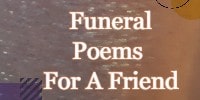 Funeral Poems For A Friend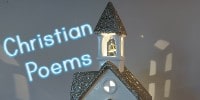 Christian Poems




Best Wishes   |   Best Poems    |   Best Wishes To You   |   Quotes & Sayings   |    All Occasions   |    Wedding Toasts, Speeches   |