Christmas In Heaven Poems
Enduring a Christmas without one of our loved ones is a sad feeling. Allow these Christmas in Heaven poems to help yourself or others in your life work through the grief of living through a Christmas without them.
The first Christmas is so difficult it is important to recall good memories and to talk about your loved one. While they may not be with you here on earth they are forever with you in your heart.
Best Poems |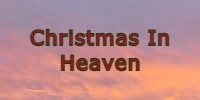 Christmases without your loved ones is a hard thing to endure, but knowing they are in a better place has to make it a little less painful. This poem talks about spending Christmas without someone special but how the memories from the past holidays can help mend a grieving heart


Past Christmas Moments
Poet: Julie Hebert

Christmas won't be the same this year,
Without you by my side.
You will be celebrating in Heaven this year,
My tears will need to be dried

I wish we could be together for Christmas,
Life has its way of turning upside down.
Knowing you're up there in heaven,
Is what turns around my frown.

I know you are somewhere wonderful,
Looked after by the King of kings
I have memories of previous Christmases,
I will often think of these things.

I hope you have a great Christmas,
No sadness will come to you.
This makes my heart feel a little better,
It may just help me get through.

I pray for comfort and love,
May my sadness this Christmas be immune.
I will treasure our past Christmas moments,
And I hope to see you again soon.




Heaven Poems





Missing A Friend
Poet: Julie Hebert

This Christmas I wish you be happy,
I know you are missing a friend.
It's hard to miss someone at Christmas,
Christmas wishes I wish to extend.



No one thinks about holidays being the last holiday, but the truth of it is that your last holiday with your loved ones can come at any time. This is why making the most out of every time spent is so important. This poem talks about how thinking about where your loved one is and what they are doing in Heaven may be helpful in feeling a little less sad this holiday season


Up There In Heaven
Poet: Julie Hebert

Missing someone at Christmas,
Brings sorrow and loss to this place.
But knowing he's up there in heaven,
Helps to brighten and lighten up this space

I see him walking with angels,
Talking and chatting them up.
Doing the things he loved most in this world,
Playing with his favourite pup.

Sure he'll miss us this Christmas,
Our loss happens full-time.
But I know he's watching us from heaven,
Wanting us to make the most out of this time.

So we'll spend this Christmas together,
We'll keep his memory alive.
He may not be here this Christmas,
But some day our family will be revived.




Religious Christmas Poems



Imagine The Party
Poet: Tom S. Gold

Oh I can only imagine the party
Being in heaven with Jesus to celebrate his birth.
The angels must be singing
The music must be great.

To spend Christmas day with Him
Is hard to imagine the feeling
Praise and glory is sung for His love for us all.
What a wonderful place to be.

But here on earth, I miss you so
But yes it is true I know the day will come I will join you
But my work here is not done
So I will carry on and not be blue.

So as I think of you this day
Being in heaven with Jesus, I just want to say
I miss you so much but am happy for you
That you are with our Savior!




Christmas Poems About Jesus



Don't Be Sad
Poet: C. A. Lynch

I know you miss me on this day
But I am watching from heaven
Don't be down, don't be blue
Look up at the stars and see me wink at you.

Each day when you see a snowflake fall
I am sending one for you
I don't want you to be sad
I'm okay, and so are you.

The day will come when we will see
How great the Lord has been to you and me
Enjoy this Christmas thank God above
For the time we had and our love.
More Christmas Poems
Related Best Wishes plus Poems and Quotes:
I Miss You Poems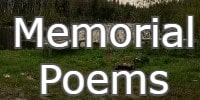 Memorial Poems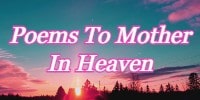 Poems To Mother In Heaven
Funeral Poems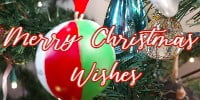 Merry Christmas Wishes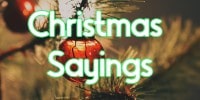 Christmas Sayings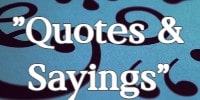 Quotes & Sayings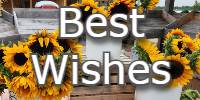 Best Wishes To You
Wedding Toasts, Speeches
|
All Occasions