20 Fathers Day Wishes
We can send wishes of thanks and love all throughout the year, but on Fathers Day we make a special effort to let Dad know how much we think of him and how much we appreciate all he has done in our life.

Wishes can be short and sweet which is perfect for text messages or long and memorable which is great for cards or emails. We hope you find a wish for your Father in our collection.


Best Wishes   |   Best Wishes To You   |  
- related: Fathers Day Poems
I wish you a Happy Father's Day and that today will be filled with amazing memories.




May many happy memories follow you on this father's day and future father's days!




Another father's day has found you. May your children treat you like the king you are.




You have always been a terrific father and caregiver. I could not imagine doing this without you. Happy Fathers Day!




Wishing you the best father's day yet!




I hope today doesn't feel like just any other day, but a day that celebrates you and your fatherly duties.




If I could make a wish for you
It would be for you to know how much we value
All that you are and all that you do
Dad, we wish you a Happy Father's Day!




Dad, we wish you sunshine and happiness not just today but the whole year through!
We love you today, tomorrow and always that is so true!




Dad, we wish you a day of relaxation, a year of happiness
And we send you love for putting up with our craziness!




Yes, Dad, I was a pain at times
But thanks to you I didn't commit crimes
I wish you years of peace and love
And, of course, blessings from God above.




We never went without
And rarely did you shout
You raised us to be the best
Now you deserve a rest!
Happy Fathers Day!




Wishes for a wonderful day
We love you in every way.
Father, you, we adore
Never forget, we love you more!




If wishes were flowers
I'd fill more than a tower
As you deserve the best of things
You're better than all the kings.




I don't have to wish upon a star
As Dad, you are never far
You always made me feel secure
Father, you are a treasure!




Happy Fathers Day to the world's best, funniest, lovable father!




You have kicked butt all year long and today is your finish line before another year begins. Celebrate today with all that you have because parenting is much harder than anyone lets on!




One day a year to celebrate you is certainly not enough. There should at least be two! Hehehe




Today is a day just for you.
You can do whatever you want to.
We will wait upon you
To thank you for all you do!




I wish you could see inside my heart.
You'd see a love so strong and big,
You'd see gratitude for all you have done in my life
You'd see my hero - that would be you!




Of all the men in the world, if I could choose my father, it would be you Dad!
Find more Best Wishes To You for All Occasions
Related Wishes, Poems & Quotes: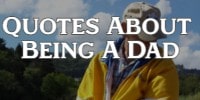 Quotes About Being A Dad
Fathers Day Messages
Birthday Quotes For Dad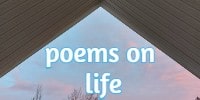 Poems On Life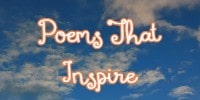 Poems That Inspire


Best Wishes   |   Quotes & Sayings   |   Best Poems   |   Wedding Toasts, Speeches   |