Love For Mom Poems
There are many ways to express love for Mom. Read our poems for verses that you can send her in an email or in a card. We should always express our love for our Mothers at every opportunity that we can. Think about how much love she has given you over the years!

Best Wishes   |   Best Poems   |   Mom Poems   |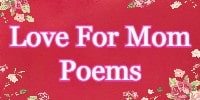 - related: Quotes About Mom
Tenderest Love
Poet: L. M. Montgomery

Dear beacon of my childhood's day,
The lodestar of my youth,
A mingled glow of tenderest love
And firm, miswerving truth,
I've wandered far o'er east and west,
'Neath many stranger skies,
But ne'er I've seen a fairer light
Than that in mother's eyes.

In childhood when I crept to lay
My tired head on her knee.
How gently shone the mother-love
In those dear eyes on me:
And when in youth my eager feet
Roamed from her side afar.
Where'er I went that light divine
Was aye my guiding star.

In hours when all life's sweetest buds
Burst into dewy bloom,
In hours when cherished hopes lay dead.
In sorrow and in gloom;
In evening's hush, or morning's glow.
Or in the solemn night.
Those mother eyes still shed on me
Their calm, unchanging light.




In The Afterglow
Poet: Flora S. Rivola

Mother o' mine, in the afterglow
Of mothering years, I love you so;
For loving me e'er life I knew,
When next your heart a new life grew,
Loving me on into fair childhood,
When I so little understood
The long, hard way we all must go
Mother o' mine, I love you so.

Mother o' mine, in the afterglow
Of motherhood's years, I thank you so
For gifts to me from out of your heart.
At thoughts that rise my hot tears start;
God give me ways to make you know
How great is my love before you go
Away to rest from your mothering;
I would remove life's every sting.
And give you rest in the afterglow,
For, Mother o' mine, I love you so.




My Mother
Poet: Unknown

St. Leon raised his kindling eye,
And lifted sparkling cup on high.
"I drink to one", he said,
Whose memory never may depart,
Deep graven on this grateful heart.
Till memory be dead;

"To one, whose love for me shall last.
When lighter passions long have passed,
So holy 'tis and true;
To one whose love hath longer dwelt.
More deeply fixed, more keenly felt,
Than any pledged by you."

St. Leon paused, as if he would
Not breathe her name in careless mood,
Thus lightly to another;
Then bent his noble head, as though
To give that word the reverence due,
And gently said, "My Mother!"




My Mother!
Poet: George P. Morris

My Mother! At that holy name
Within my bosom there is a gush
Of feeling, which no time can tame,
A feeling, which, for years of fame,
I would not, could not crush!




Mother Of Mine
Poet: E. G.

Mother of mine, I see your face in every crowded street.
My heart is light when I recall your features kind and sweet.
I long to hear your voice again, and see your face divine,
I send with this my heart's best love. Mother,
Mother of mine.




The Ways Of Love
Poet: Unknown

The ways of love and tenderness
Are never out of style;
Remember this and tell her so -
Don't wait till after a while.
Let not affection wane with years;
It waneth not for you.
Go, put your arms around her now -
Kiss her as you used to do.

Life does not hold enough of years
In which we can repay
A mother's love - but do your best
Before she goes away.
Read more Mom Poems
Related Wishes, Poems & Quotes:

Poems About Mothers Love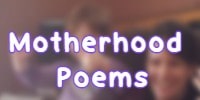 Motherhood Poems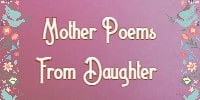 Mother Poems from Daughter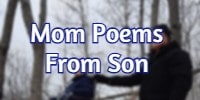 Mom Poems From Son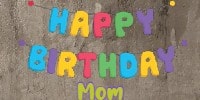 Birthday Poems For Mom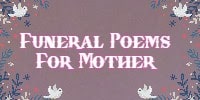 Funeral Poems For Mother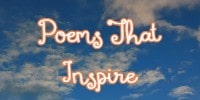 Poems That Inspire


Best Wishes   |   Best Wishes To You   |   Quotes & Sayings   |    Wedding Toasts, Speeches   |