Mom Poems for Valentines Day
Share a valentine with your Mother this Valentine's Day! Valentines Day comes at such a good time of the year when we all need a little bit of celebration to help us weather the storm and share a bit of love. These poems do well by sharing a child's appreciation for their mother and all they do to help keep them safe, busy and loved.

Best Wishes   |   Best Poems   |   Mom Poems   |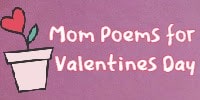 - related: Quotes About Mom
This lovely Valentine poem from a child to their mother nicely compares wildlife and their winter routine to that of a child and their mother's winter routine. With lots of imagery here, a child who is home with their mother throughout the winter would be able to see that we aren't much different than the robins and sparrows who come out more in the spring and have weathered the storm just like we do from inside the cozy homes our mothers make for us.


A Valentine To My Mother
Poet: Christina Georgina Rossetti

All the Robin Redbreasts
Have lived the winter through,
Jenny Wrens have pecked their fill
And found a work to do;

Families of Sparrows
Have weathered wind and storm
With Rabbit on the stony hill
And Hare upon her form.

You and I, my Mother,
Have lived the winter through,
And still we play our daily parts
And still find work to do:

And still the cornfields flourish,
The olive and the vine,
And still you reign my Queen of Hearts
And I'm your Valentine.

Mamma's Valentine
Poet: Eugene Field

Baby came toddling up to my knee,
His chubby features all aglow,
"Dess I'se doin' to be 'oor beau,
See what 'oo dot from me! "
A valentine from my baby boy!
A crumpled sheet and a homely scrawl,
In a baby hand - that was all -
Yet it filled my heart with joy.

Read more Mom Poems
Related Wishes, Poems & Quotes: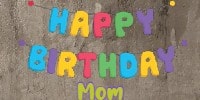 Birthday Poems For Mom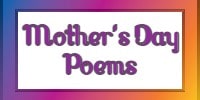 Mother's Day Poems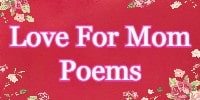 Love For Mom Poems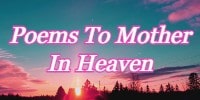 Poems To Mother In Heaven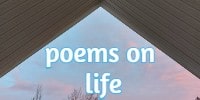 Poems On Life


Best Wishes   |   Best Wishes To You   |   Quotes and Sayings   |    Wedding Toasts, Speeches   |