7 Motherhood Poems
Be inspired by these Motherhood poem written as expressions of mothers. Motherhood is the most important role that any woman can do. Raising up the next generation is an honor that Mothers worldwide perform.
A good thought about motherhood was written in the late 1800s, by P. H. Murdick, and it still holds true today:
"Never in the history of the human race was the "hand that rocks the cradle" held in higher respect than to-day. Never was motherhood more honored or more honorable.

A careful study of great men's lives will reveal that much of their force of character they owe to their mother. What is known of Lincoln's mother is so meager that it makes a bare-looking picture, but enough is known to make it certain that she gave to the world one of the noblest of men, and that he was noble largely because of the influence of his mother."
Best Wishes | Best Poems | Mom Poems |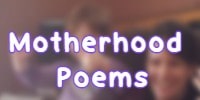 - related: Quotes About Mom
Motherhood
Poet: Unknown

The partnership with God is Motherhood,
What strength, what purity, what self-control,
What love, what wisdom shall belong to her
Who helps God fashion an immortal soul.





A Trinity of Motherhood
Poet: Fred Clare Baldwin

A mother's love - its meaning who can measure,
Or who such depths of hallowed mystery sound?
Outside the heart of God so rich a treasure
Has never yet been found!

A mother's face - all radiant and resplendent
Where memory guards the shrine with watchful care!
What master hand e'er wrought with touch transcendent
A thing so wondrous fair?

A mother's kiss - oh, how its impress lingers
Through all the change that o'er one's soul may creep!
It thrills me now as these poor trembling fingers
The chords of memory sweep!




Mothers Of The World
Poet: Ella Wheeler Wilcox

Lord, give the mothers of the world
More love to do their part;
That love which reaches not alone
The children made by birth their own.
But every childish heart.
Wake in their souls true motherhood,
Which aims at universal good.




Motherhood
Poet: Wallace Rice

Oh, children, more than angels ye;
Of blossoms more than bud;
And, perfecting perfection, see!
With you goes Motherhood.




All Hopes And Loves
Poet: Mary Frances Butts

All hopes and loves unworthy
Fade out at this sweet hour,
All pure and noble longings
Renew their holy power;
For Christ, who in the Virgin
Our motherhood has blest.
Is near to every woman
With a baby on her breast.




Tired Mothers
Poet: Unknown

A little tired elbow leans upon your knee,-
Your tired knee that has so much to bear;
A child's dear eyes are looking lovingly
From underneath a thatch of tangled hair.
Perhaps you do not heed the velvet touch
Of warm, moist fingers holding you so tight;
You do not prize the blessing overmuch, -
You almost are too tired to pray to-night.

But it is blessedness! A year ago
I did not see it as I do to-day -
We are all so dull and thankless, and too slow
To catch the sunshine as it slips away.
And now it seems surpassing strange to me
That while I wore the badge of motherhood,
I did not kiss more oft and tenderly
The little child that brought me only good.




Home Is Her Kingdom
Poet: L. M. Montgomery

Home is her kingdom, love is her dower;
She seeks no other wand of power
To make home sweet, bring heaven near,
To win a smile and wipe a tear
And do her duty day by day
In her own quiet place and way.

Around her childish hearts are twined,
As with some reverend saint enshrined,
And following hers the childish feet
Are led to ideals true and sweet
And find all purity and good
In her divinest motherhood.

She keeps her faith unshadowed still;
God rules the world in good and ill;
Men in her creed are brave and true
And women pure as pearls of dew,
And life for her is high and grand
By work and glad endeavor spanned.
Read more Mom Poems
Related Wishes, Poems & Quotes:

Poems About Mothers Love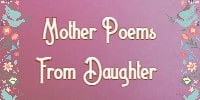 Mother Poems from Daughter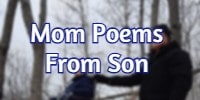 Mom Poems From Son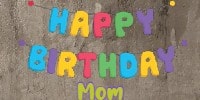 Birthday Poems For Mom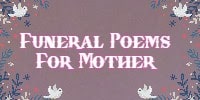 Funeral Poems For Mother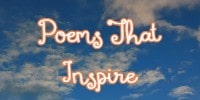 Poems That Inspire
Best Wishes
|
Best Wishes To You
|
Quotes & Sayings
|
Wedding Toasts, Speeches
|