6 Wish Poems
A wish is a wonderful thing to have if we take that wish and turn it into a goal, a determination, a purpose for our lives. Let these wish poems inspire you to dream and wish but also to take action. Turn your wishes into goals and take the action needed to make them come true. A wish is only a wish - but with determination and a purpose you can take it to the next step and you may find your wishes becoming a reality!
Best Wishes | Best Poems | Poems on Life |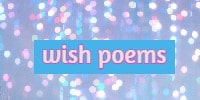 In our lives, we do a lot of wishing over the years but what we really need to do is be an example of the change that needs to happen in this world.
This poem talks about this very thing and is a great way to share these views with the world.

Wishing
Poet: Ella Wheeler Wilcox

Do you wish the world were better?
Let me tell you what to do.
Set a watch upon your actions,
Keep them always straight and true.
Rid your mind of selfish motives,
Let your thoughts be clean and high.
You can make a little Eden
Of the sphere you occupy.

Do you wish the world were wiser?
Well, suppose you make a start,
By accumulating wisdom
In the scrapbook of your heart;
Do not waste one page on folly;
Live to learn, and learn to live.
If you want to give men knowledge
You must get it, ere you give.

Do you wish the world were happy?
Then remember day by day
Just to scatter seeds of kindness
As you pass along the way,
For the pleasures of the many
May be ofttimes traced to one.
As the hand that plants an acorn
Shelters armies from the sun.



We can wish and wish and nothing will happen. But as the Poet suggests when we take our wishes and
concentrate on making them come true (perhaps by setting goals and taking action) our wishes can come true!

Realized Wishes
Poet: Winifred Brachlow

At first I used to wish and wish
For things I never got.
But now I've turned my wishing
Into Concentrated Thought;
And would you really think it!
My wishes all come true;
Until I've only one wish left
I wish the same for you.



This famous Poet, Edgar A. Guest, expresses things that may happen in life but at the end of the day
his wish is to feel that he is part of God's plan and he will do the best he can.!

A Wish
Poet: Edgar A. Guest

I may suffer,
But I will not whine.
This would I make
A creed of mine;
I may not win.
The goal I crave,
But failing, I
Will still be brave.

I'll do my best.
And give my all
Unto each task.
Then if I fall.
Battered and bruised,
My way I'll take;
Excuses though
I will not make.

And whether up
Or down I go,
I wish to feel
'Twas ordered so.
That what I am
Is God's great plan;
But I won't fail
To be a man.



This poem contains a wish of peace for another!
Peace Be Around Thee
Poet: Unknown

Peace be around thee, wherever thou revest;
May life be for thee one summer's day;
And all that thou wish, and all that thou lovest.
Come smiling around thy summer way.
If sorrow e'er this calm should break,
May even thy tears pass off so lightly,
Like spring showers, they will only make
The smiles that follow shine more brightly.



Although this was written about Theodore Roosevelt, it could apply to any one of us.
If all we did was wish and hope we would not achieve much.
But if we approach life with purpose and determination we would find our wishes coming true.
Difference Between Wishers and Doers
by Orison Swett Marden

There is an infinite distance between the wishers and the doers.
A mere desire is lukewarm water,
which never will take a train to its destination;
the purpose must boil,
must be made into live steam to do the work.

Who would ever have heard of Theodore Roosevelt
outside of his immediate community if he had
only half committed himself to what he had undertaken,
if he had brought only a part of himself to his task?

The great secret of his career has been
that he has flung his whole life, not a part of it,
with all the determination and energy and power he could muster,
into everything he has undertaken.
No dillydallying, no faint-hearted efforts,
no lukewarm purpose for him!

Every life of power must have a great master purpose
which takes precedence of all other motives,
a supreme principle which is so commanding
and so imperative in its demands for recognition
and exercise that there can be no mistaking its call.

Without this the water of energy will never reach the boiling point,
the life train will not get anywhere.
The man with a vigorous purpose is a positive, constructive, creative, force.




I Wish
Poet: Charles M. Dickinson

If we knew the woe and heartache
Waiting for us down the road,
If our lips could taste the wormwood,
If our backs could feel the load,

Would we waste the day in wishing
For a time that ne'er can be?
Would we wait with such impatience
For our ships to come from sea?

I wish not a life for my dear ones,
All radiant, as others have done,
But that life may have just enough shadow
To temper the glare of the sun.
Back to Poems on Life
Related Wishes, Poems & Quotes: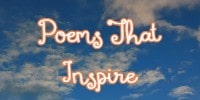 Poems That Inspire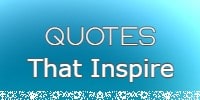 Quotes That Inspire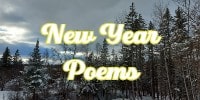 New Years Poems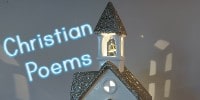 Christian Poems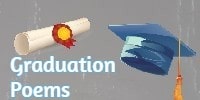 Graduation Poems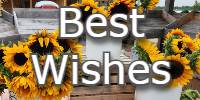 Best Wishes To You
We hope these poems about wishing are ones that you will share with others. May they motivate you to make lots of wishes, have lots of dreams, but most importantly that you move them beyond just a dream or a wish!
Best Wishes
|
Best Poems
|
All Occasions
|
Quotes & Sayings
|
Wedding Toasts, Speeches
|