Happy Birthday Brother Poems
Share these Happy Birthday Brother poems with your brother. Our brothers deserve to be recognized (and perhaps teased) on their birthdays. Send a poem or a verse to let them know you are thinking of them.
Best Wishes | Best Poems | Birthday Poems | Happy Birthday Brother Poems - related Happy Birthday Brother Quotes



Happy Birthday Brother
Poet: M. E. B.

My much-loved brother, on this happy day,
I write a line or two, to fondly say
How heartfelt are my wishes that you may
Have choicest blessings strewn upon your way.

May each succeeding year that passes by
A larger share of happiness supply;
Sent by the hand of Him who dwells on high
Beyond the limits of the azure sky.

Doubt not that you a rich reward will find
For all your generous actions, good and kind;
The blossoms of a pure and noble mind,
Where lively grace and virtue are combined.

I wish I could a richer present make.
But trust this little trifle you will take
With pleasure, for the loving giver's sake,
And may it often thoughts of her awake.




Once A Year
Poet: Julie Hebert

Once a year we do agree,
That birthdays are meant to be fun.
We eat your favourite food and dance to your favourite song,
But brother teasing is still done.

Goodness knows the fun to be had,
Is best when you are doing the aging.
Waking up one year older on our your birthday,
Can make you feel typically raging.

Though keep in mind with age comes wisdom,
I know that doesn't satisfy all.
But most agree aging can be a wonderful thing,
I mean the alternative is sitting there bawling.

So, Brother, be happy and feel joy,
Like you birthdays are one of a kind.
You gain wisdom and some wrinkles,
With your age who knows what we'll find.

Happy Birthday Brother dear, a year older you are,
You are not old, you are very wise.
You are blessed to be here for one more year,
May this year be filled with many wonderful highs.




The Morn Of Your Birth
Poet: M. E. B.

Now beameth the morn of your birth,
My Brother, I greet it with joy,
And would wish that your journey on earth
Might be free from all sorrow, dear boy.

I wish you a happy New Year,
And also the blessing of health;
(By what I have read it appears
We should not wish abundance of wealth).

And all that is pleasing and good -
All that may to your happiness tend -
I hope may be yours through this life;
And far greater joys at the end.

I beg the enclosed you will take,
And may it acceptable prove.
Not for the small value's sake,
But because of the giver's true love.
Find more Birthday Poems
Related: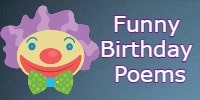 Funny Birthday Poems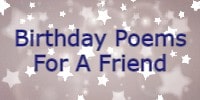 Birthday Poems For A Friend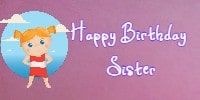 Birthday Poems For Sister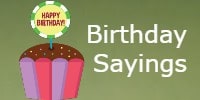 Birthday Sayings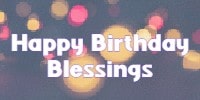 Happy Birthday Blessings
Best Wishes
|
Best Poems
|
Best Wishes To You
|
Quotes & Sayings
|
Wedding Toasts, Speeches
|