6 Thankful For Poems
Let these thankful for poems be ones that remind you of the many blessings you have in your life. Expressing gratitude and appreciation for what you have and for those that offer you support and encouragement will lead to an attitude of contentment.
Best Wishes | Best Poems |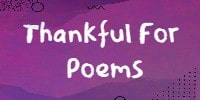 - related: Thank You Quotes
Be Thankful
Poet Unknown

Be thankful that you donít already have everything you desire,
If you did, what would there be to look forward to?
Be thankful when you donít know something
For it gives you the opportunity to learn.

Be thankful for the difficult times.
During those times you grow.
Be thankful for your limitations
Because they give you opportunities for improvement.

Be thankful for each new challenge
Because it will build your strength and character.
Be thankful for your mistakes
They will teach you valuable lessons.

Be thankful when youíre tired and weary
Because it means youíve made a difference.
It is easy to be thankful for the good things.
A life of rich fulfillment comes to those
Who are also thankful for the setbacks.

Gratitude can turn a negative into a positive.
Find a way to be thankful for your troubles
And they can become your blessings.




Express Your Gratitude
Poet: C. A. Lynch

Be thankful for your family who loves you
And for those that support you in what you do.
Be thankful for the air you breathe
And for the beauty that you see.

Be thankful that you awoke today
Be thankful that you feel okay.
Be thankful for the simple things
And for life and all it brings.

You see when you focus on thankfulness
You feel like you are constantly blessed.
Life will give back to you what you give to it.
So express your gratitude for every little bit.




T H A N K F U L
Poet: B. R. Clement

T represents my thanks for
my family and friends.

H represents my thanks for
the happiness that they bring.

A represents my thanks for
an appreciation of life each day

N represents my thanks for
a new day to reach my goals

K represents my thanks for
the kindness of others

F represents my thanks for
my faith in God

U represents my thanks for
understanding that is given to me and others

L represents my thanks for
love - love one another and change the world!



As a bride, there are many things to be thankful and the poem below discusses some of those things.


Many Things To Be Thankful For
Poet: Julie Hebert

Today you have many things to be thankful for,
A new family coming your way ready to love and adore.

A new soon to be husband in your midst,
Ready to be there to coexist.

A love so strong it must be real,
A wedding to come to seal the deal.

A day about you and the love you share,
Confessing your love while everyone stares.

A honeymoon to spend several days in the sun,
With alone time to spare and some much needed fun.

The option to start a family of your own,
No longer by yourself or eating all alone.

Today you have many things to be thankful for,
And as the years go on, there will be much, much more.




Things To Be Thankful For
Poet: John Paul Bocock

For eyes whose vision can pierce the blue,
Where the sparrowhawk hangs like a mote in view
. For ears in which Nature's harmonies ring
As sweet as the music that sounds for a king.

For hands that grapple the nearest task,
And, tearing from Duty's face the mask
Selfishness set there long ago,
Show us the smile that we all would know.

For feet that are firm and swift and strong,
Tho' the way be rough and the race be long.
For sinews sturdy to stand the strain
Of a struggle with weariness and pain.

For a heart whose chords are attuned to love
The brute below and the God above,
That yearns to infancy's frightened cry
And the moan of the beggar passing by.

For Life, Hope's nurse, and for Hope herself;
For a modest share of the great world's pelf;
For friendship's grasp and a hearthstone bright
With the spark that kindles the darkest night.




Be Thankful For It All
Poet: Julie Hebert

Life is filled with many unknowns,
Some great surprises and some that make us bawl.
But hereís the thing that most donít know,
You have to be thankful for it all.

There was a time that we were granted,
The free will to make our own choice.
This is seen as the great sacrifice,
And many continue to rejoice.

But donít let this sacrifice be confused,
You are not the only one getting this will.
Not everyone in this world will make good choices,
And their mayhem can over spill.

We cannot blame God for evils ways,
He gave us what we wanted.
What we can do is pray for comfort and guidance,
He will help you deal with the unwanted.

If we only had good and never the bad,
How would we know it is good?
Life would be without mystery and challenges,
It would be a life of falsehood.

So yes we should rejoice for the sacrifice made,
It was a selfless act we can never fully understand.
It was made to give us a full and happy life,
Sometimes happiness needs to be unplanned.

Each day when you kneel down to say your prays,
Be thankful for the good and the bad.
For us to understand how good the good can be,
Sometimes we have to feel sad.

Life is a balancing act,
We see this big and small.
We learn you canít have one without the other,
You have to be thankful for it all.
More Best Poems
Related Wishes, Poems & Quotes: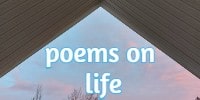 Poems On Life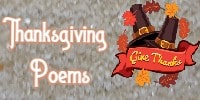 Thanksgiving Poems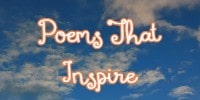 Poems That Inspire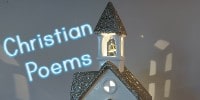 Christian Poems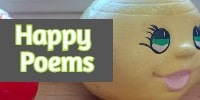 Happy Poems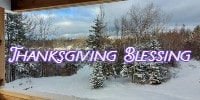 Thanksgiving Blessing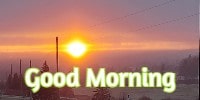 Good Morning Wishes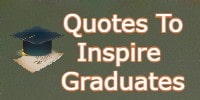 Quotes To Inspire Graduates
Best Wishes
|
Best Wishes To You
|
Quotes & Sayings
|
Wedding Toasts, Speeches
|