Your New Life Begins
Retiring essentially is starting a new chapter in your life. This poem talks about when you retire your new life will begin. This is a great poem to share with the new retiree. It is filled with loved one's blessings for someone starting in this new season of their life with many things that they wish for them during this time.
Retirement is like a new chapter in a book. Our entire lives we have chapters, schooling and graduation, our first job, wedding, the birth of our children, and of course retirement. We get to determine what is written in each chapter by the actions we take. Retiring is no different, it can be an exciting chapter of life.
As Jack Canfield said, "Living each day as if it were your last doesn't mean your last day of retirement on a remote island. It means to live fully, authentically and spontaneously with nothing being held back." If we all had that type of attitude towards retirement, what a life it would be!
Best Wishes | Retirement Poems | Your New Life Begins - related: Retirement Sayings
Your New Life Begins
Poet: Julie Hebert

Today you will retire,
And a new life will begin.
May you have the time to do all you want,
And may you feel the joy within.

May you travel to new destinations,
With freedom in your hair.
May the Lord give you blessings,
With each and every prayer.

May you find your next season,
Whatever that may be.
Whether it be volunteering your time,
Or climbing your first tree.

May you have the courage to reach for it,
To do someone brand new.
Even if you are terrified,
May God help see you through.

May you enjoy your retirement,
May it be everything you ever thought.
You deserve nothing but the best,
Take your best shot!
More Retirement Poems
Related Wishes, Poems, Quotes: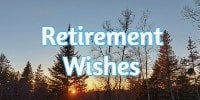 Retirement Wishes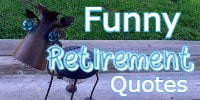 Funny Retirement Quotes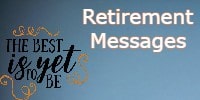 Retirement Messages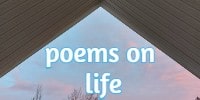 Poems On Life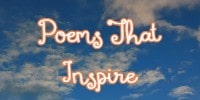 Poems That Inspire
Best Wishes
|
Best Wishes To You
|
Best Poems
|
Quotes & Sayings
|
All Occasions
|
Wedding Toasts, Speeches
|