Advice For A Marriage
While sending your best wishes for a soon to be married couple, why not give the newlyweds. some good, sound marriage advice at the same time. And what a better way to share wisdom but in a poem format.
Marriage has been around forever, and there are certainly some successful and not so successful ones. So what makes a marriage last? Well if you ask many couples they would answer love, communication, respect and never take each other for granted. Wise words which we need to apply to our relationships!
Best Wishes | Poems | Bridal Shower Poems |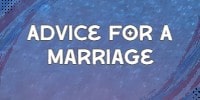 - related: Wedding Messages
Love And Support
Poet: Julie Hebert

Love and support is what we all need,
For a marriage to succeed.
We never want to smother the light,
Or make our marriage bleed

We need to remember what's important,
And wisely pick our battles.
Marriage is a fragile thing,
That if pushed could break and rattle.

Be the person you would like to have,
on the other side.
You canít expect to get what you want,
If you act worse than your husband or bride.

If change is what you want to see,
You need to talk it through.
Open communication had to be,
To see each other's point of view.


The Best Advice
Poet: C. A. Lynch

The best advice I can give to you
Is advice that's been tested and true.
If you live your life like this
Your marriage will be truly bliss.

The advice comes from the Bible
Full of wisdom, but so simple
These are inspired words from God above
Who gave them to us full of love.

So think about these words, I pray
That you follow them every day
Look up the words of 1 Corinthians 13:4 to 7
And you will have a marriage blessed by heaven.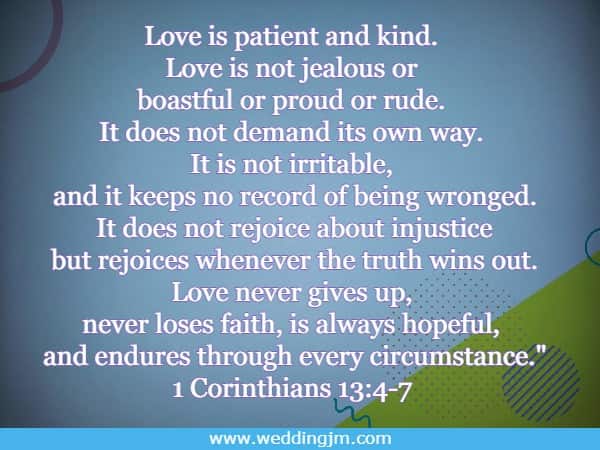 Do Some Things
Poet: C. A. Lynch

There are many things that marriage will bring
And for a happy loving one you need to do some things:

Communication is an important one
For without it a marriage is really done.

Be each other's biggest fan
Offer encouragement, say, "you can".

Always find things to share and do
That will bring laughter to both of you.

Never take each other for granted
Always be willing to share your blanket.

Appreciate each other and say thank you
For the little things that each other do.

And, respect always show
Together follow the rainbows.

Remember you are a team
Set goals together, follow your dreams.

And always be the best of friends
Love each other, on each other depend!
More Bridal Shower Poems
Related Wishes, Poems & Quotes: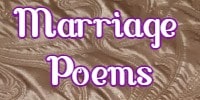 Marriage Poems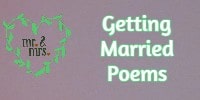 Getting Married Poems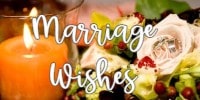 Marriage Wishes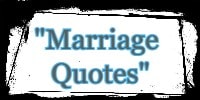 Marriage Quotes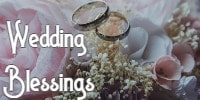 Wedding Blessings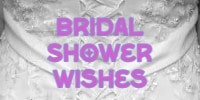 Bridal Shower Wishes
Best Wishes
|
Best Poems
|
Best Wishes To You
|
Quotes & Sayings
|
Wedding Toasts, Speeches
|