Birthday Poems For Sister
Use one of our birthday poems for sister to send to your Sis. Sisters have a special relationship that over the years grows stronger. Remind your sister how much she means to you with one of our poems.
Best Wishes | Best Poems | Birthday Poems | Birthday Poems For Sister - related Happy Birthday Quotes

Sister Our Age
Poet: Julie Hebert

Birthdays come and go,
But one thing never leaves.
The feeling that we get inside,
Sister, the age of our lives.

And don't forget the cake,
Birthdays are nothing without.
Family and friends get together,
Laughter is around, no doubt!

So Sister, enjoy the celebration,
It doesn't matter if you care.
Birthdays come and go,
So just say a little prayer.

Ask God to give you reminders,
Of why birthdays should be fun.
Who cares if your age keeps counting up,
Your life is not yet done.

So cheers to getting older,
And cheers to birthday fun,
May your birthday make you smile,
May your party be tons of fun.




Happy Birthday Sister
Poet: M. E. B.

Dear girl, I now take up the pen to address thee.
To greet thine arrival at lovely nineteen;
I pray that the bountiful heaven may bless thee,
And sunshine smile on thee, nor clouds intervene.

May many bright hours in love's season be for thee.
With no disappointment or care to alloy;
And the one of thy choice, who will ever adore thee.
Add much to thy happiness, comfort, and joy.

And now we are severed, and I cannot give thee
A fond sister's kiss on thy loved birthday morn;
But in truth I do wish thee, sincerely, believe me,
A path strewed with roses, and free from a thorn.




Happy Birthday Baby Sister
Poet: M. E. B.

Indeed, I very well remember
The time when you, dear girl, were born;
The fourth of foggy dull November,
Six years ago this very morn.

'Twas Sunday then, 'tis Sunday now,
And autumn's leaves were strewn around,
When first we kissed your infant brow,
And in that kiss fond pleasure found.

The day deserves a joyful keeping,
For 'twas to us a happy day,
When first we heard that upstairs sleeping
A darling little baby lay.

A very little baby then —
Now a tall playful lassie grown —
With eyes as softly bright as when
E'en childish sorrow was unknown.

May all you, ways to virtue lean;
May health, and gladness be your own
And still be blessed, as you have been
In these six years so quickly flown.

My little sister, loved most dearly,
A fond " good-bye " I now must say ;
And from my heart I wish sincerely.
That you may spend a happy day.




Another Birthday Sister
Poet: C. A. Lynch

Another birthday, oh Sister dear.
The years keep rolling by
But spill not a tear
The years how they fly.

Remember when we were young
And the happy times that were fun
Together you and I were among
The fastest of the run.

We have seen changes the years bring
As the years have passed by
We have never lost the feeling
A sisterly love we can't deny.

So on this your special day
I send you birthday wishes
Of happiness and love in every way
May the coming year be blessed and full of riches.
Find more Birthday Poems
Related: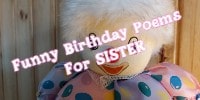 Funny Birthday Poems For Sister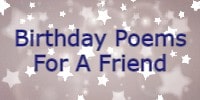 Birthday Poems For A Friend
Birthday Blessings For A Friend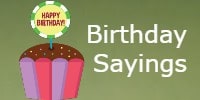 Birthday Sayings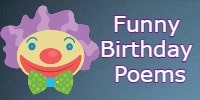 Funny Birthday Poems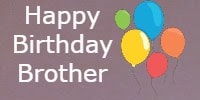 Happy Birthday Brother Quotes
Best Wishes
|
Best Poems
|
Best Wishes To You
|
Quotes & Sayings
|
Wedding Toasts, Speeches
|