4 Poems For The Bride
Share these poems for the bride at their wedding shower or in an email. Brides anticipate so many things for their wedding day and what will come out of it. As a guest, you are there to celebrate their happiness and wish them all the best in this next season of life. These poems describe the day that is to come for a bride and how you wish them all the best for their upcoming marriage.
Best Wishes | Poems | Bridal Shower Poems |
- related: Wedding Messages
You'll Be
Poet: Author Unknown

You値l be pulling up your hose,
You値l be lacing up your dress.
You値l be buckling your shoes,
Looking into the mirror feeling blessed.

Walking down the aisle,
You値l be feeling butterflies twirl.
Looking towards the end,
Nervously touching your pearls.

You値l be handing away your flowers,
Taking his hands into yours.
You値l be exchanging vows of love,
Words that reassure.

And after it all,
You will celebrate.
And the love you will feel,
Will be all that you anticipate.

You'll walk away hand in hand,
To start this life you will begin.
We wish you all the happiness in the world,
With many happy memories and smiling grins.




Cherish
Poet: C. A. Lynch

Cherish your upcoming wedding day
Enjoy it in every way.
Lasting memories will be made
Ones that you'll never trade.

Take the time to look around
And feel the love that does abound
People who have supported you
Throughout your life and all you do.

They share in your happiness
And they will witness
The love and commitment
One that is permanent.

Your wedding day will be a special one
With all the planning completely done
So cherish the day with your new husband
Together you two will be a legend.



A poem written by the parents of the bride

Darling Daughter
Poet: B. R. Clement

Darling daughter we wish you happiness
We have been honored to this wedding we witness
We can still remember the day you were born
We felt a gift from God we were adorned.

We watched you grow up
We can remember your first step
Before we knew it, off to school you did go
The years have been anything but slow.

Time passes so fast, it is hard to believe
All the things that you have achieved.
We are so very proud of you
As you marry we are happy but blue.

But you know we want the best for you
And we give our blessing to both of you
Keep your love strong for each other
Our love we give, from your Mother and Father.



A poem written by the groom for his bride

I Will Love You Always
Poet: Tom S. Gold

My love for you will always be
Strong and so very happy.
Our life is just beginning this day
Together we will be until we are gray.

I will cherish and respect you for the rest of my life
I will be honored to introduce you as my wife.
You will always be my best friend
And I will love you to the end.

You, my bride to be I do adore
Together, this life we will explore.
Love you today, tomorrow too
I will love you always that is so true.
More Bridal Shower Poems
Related Wishes, Poems & Quotes: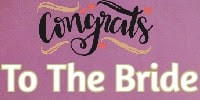 Congratulations To The Bride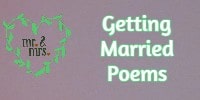 Getting Married Poems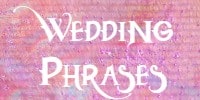 Wedding Phrases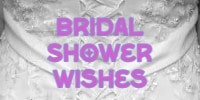 Bridal Shower Wishes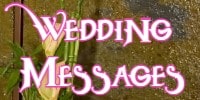 Wedding Messages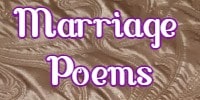 Marriage Poems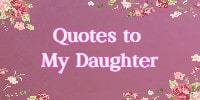 Quotes To My Daughter
Best Wishes
|
Best Poems
|
Best Wishes To You
|
Quotes & Sayings
|
Wedding Toasts, Speeches
|